Student Blogging Challenge Week 1:Task 2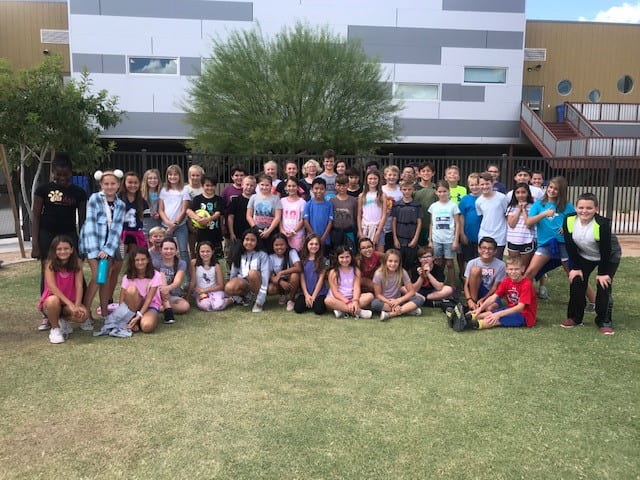 Welcome to our classroom blog! We are 5th graders in Arizona. We like to stay on task with partners, in groups, and independently. We love to do fun activities together, and just have fun! Most importantly, being kind. We love to be kind in our classroom! Science and math are our favorite subjects to learn in this classroom. If you would like some updates for what's happening in this very classroom, please follow us on Instagram @mooreclass. Here are some more things we enjoy very much!
By Addison and Carly
Welcome to our 5th grade class 2019-2020! We live in Arizona in the United States of America. We love to learn. Our favorite subjects are math and science, and our teacher is Mrs. Moore. We like to learn in pairs, and groups of 3, 4, or 5. We do seat work solo, group time with Mrs. Moore, and our own time at computers. We do fun STEAM activities, and Skype with people all over the world. You can also contact us on Instagram @mooreclass.
Welcome to the class blog! First of all, Mrs. Moore is the best! Our all time favorite subjects are math and science. We participate in many group activities. We also do a lot of science activities. If you would like to contact us, you can use this blog, mooreclassmath.edublogs.org or our Instagram @mooreclass.
By Tessa, Ty, Evan, Cruz, and Alissa
Some of our favorites!
Books: Harry Potter, Forget Me Not, Who Was, Amulet, Dog Man, Diary of a Wimpy Kid, Baby Moose, Dork Diaries, The Last of the Very Great Wangdoodles, Because of Winn Dixie, Science Facts, Lemonade war, Zoology, Sisters, Puppies, and Percy Jackson
Food: Pizza, bacon and baked beans, mangos, enchiladas, spaghetti, steak, hamburgers, tacos, chicken, zucchini, brownies, popcorn, Panda Express, Greek pasta, cookie dough, salad, macaroni and cheese, burritos, nachos, ice cream, fries, broccoli, pasta, sushi, raspberries, potato soupand spicy chicken wings
Apps: YouTube, Tik Tok, Hulu, Netflix, Fortnite, Jetpack, Instagram, Face Time, Slimatory, Snapchat,  and Pandora
Vacation Places: San Diego, Disneyland, Disney World, Universal Studios, Bahamas, Canada, California, Washington, D.C., New York, Philadelphia, China, Japan, AZ Grand, Seattle, Hawaii, Colorado, Ireland, Europe,  Ohio, Philippines, Florida, Japan, Alaska, Six Flags, New Zealand, Mexico, England, Rome, and Wisconsin
Hobbies: Soccer, football, singing, softball, swimming, crafting, art, basketball, sleeping, volleyball, Minecraft, bike riding, acting, piano, dancing, being a food friend, sewing, drawing, gymnastics, tumbling, cheer, camping, and fishing
Games: Fortnite, Roblox, Minecraft, Cool Math, Poptropica, Dragon Quest Builders, Fun Race, VR, Reflex, Prodigy, Zearn, Pie in the Face, Headbanz, board games, Battlefield, Uno, and Redbird
Movies: Harry Potter, Hercules, The Meg, Jaws, Jumonji, Jurassic World, Lord of the Rings, Avengers, Star Wars, Hop, Mamma Mia, Wonder, Mean Girls, Titanic, Spiderman, Sponge Bob, How to Train Your Dragon, Little Rascals, Disney, Bee Movie, and Spiderman
Shows: Stranger Things, Office, Fuller House and Agents of Shield
Subjects: Math, science, reading, writing, social studies, and PE
What are some of your favorites?