Did you know the ocean is in trouble? Mrs. Moore showed us this video and it really started to make us think, what can we do to help?!
We started by looking at this page to start our research. Next, it was time to share our new awareness with the world! Our projects included brochures, PSA, and Power Points. But we didn't stop there! We created original 3D art to share with Students Rebuild. For each piece of art we donated, we raised $2! We raised a total of $94 to help save the ocean and the marine wildlife that inhabits it. You can view the gallery of art here (scroll to the bottom of the page).
Here are a few of our projects:
Here is a Power Point titled "Ocean Challenge" created by Ellie and Rayann.
Here is one, Plastics Effect Our Ocean, created by Delaney.
Emma Z. and Kenana shared with us Save the Ocean.
Amaya and Reagan shared Problems with Our Ocean.
Sean shared Save Our Ocean!
Bryan and Isaiah also shared Save the Ocean.
Lila shared Saving Our Ocean.
The Ocean is Dirty by Mason and Sam.
Save Marine Life by Myles and Zach.
Save the Ocean! by Michael
Caden and Chelsea present "Save Our Ocean!"

Ella, Emma K., and Saira present "Attention!"
Brochures:
Great job class!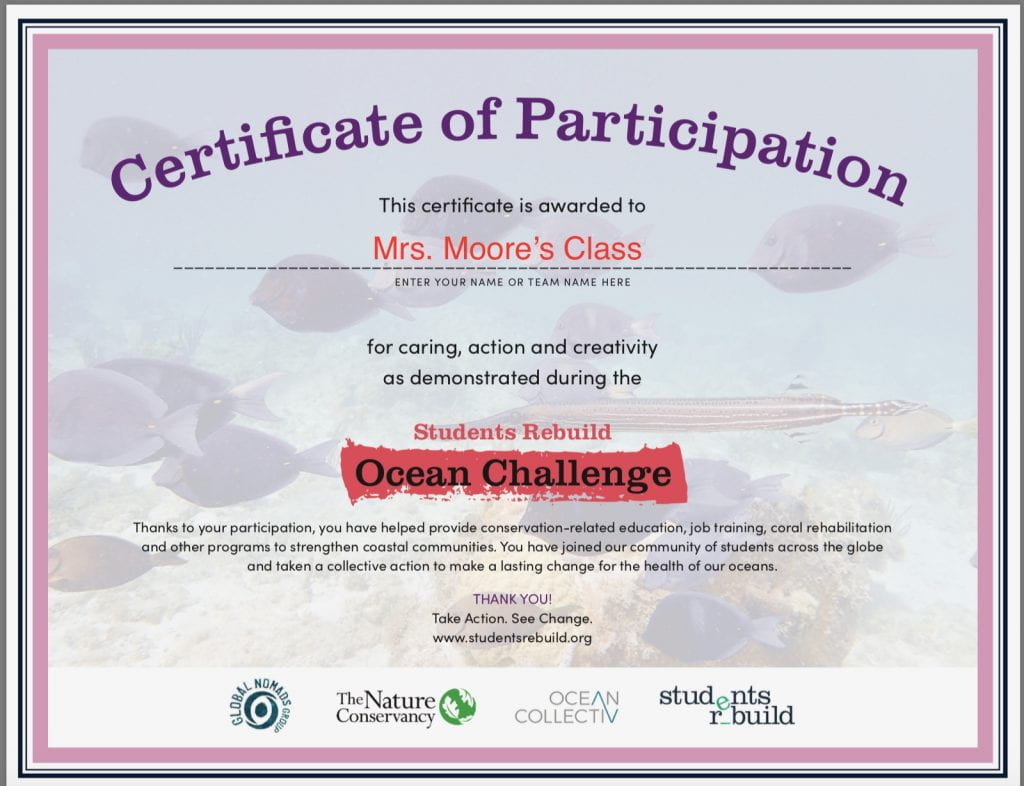 How will you commit to helping save our ocean?